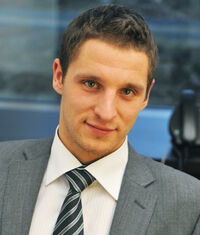 Manager

Janis is a determined and experienced professional with good organizational skills and high sense of responsibility. He has graduated from the Stockholm School of Economics in Riga with specialization in Finance and Business Administration and has received a Master's degree from Riga Technical University.

Previously Janis has worked as an investment Fund Manager in one of the top asset management companies in the Baltic States.

Currently, he works as a recruitment manager and, additionaly, is developing some social projects.