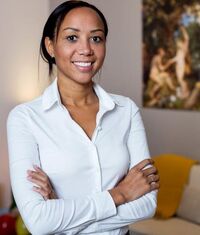 Recruitment Consultant

Mariam has a Bacholor's degree in Medical Imaging en Radiotherapeutic Techniques (MBRT) which she studied at Hanze Hogeschool, Groningen, The Netherlands.

She has completed internships at university hospital northern Norway, Tromsø and Diaconessenhuis, Meppel, The Netherlands.

While studying she worked in healthcare and retail sectors and worked with 'special needs' children.

She has worked as a volunteer on several healthcare projects in the Netherlands as well as project in Uganda.